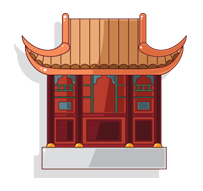 Our Tea House
Chinese Opera Tea House
(First of its kind in Singapore)
Business Hours: 12:00 – 5:00 (closed on Monday)
Show Time: Karaoke Singing Concert
Tuesday – Saturday : 12pm – 5pm
Sunday : 2pm – 6pm
News & Events
Goddess Of Luo 11th February 2023
21 January 2023
2019 2nd August Opera Festival
17 June 2019
2019 3rd August – Joanna : Reminiscences at 80
17 June 2019
Our Services
We provide a wide range of services:
Renting out our Chinese Opera Teahouse premises for private functions or events
Opera make-up complete with costumes and headgears
Demonstration and coaching of movements for videos and photo shoots
For further information please contact us.

Donation
it's all about the arts! it's all about the culture!
Make a difference and help to build a gracious community through your support for the arts and culture.
Featured Videos